Advance Excel Course Details:
Module-1 Basic of Excel
HOW TO DATA CONVERT INTO A TABLE
BASIC USE OF THE WORKBOOK
QUICK ACCESS TOOLBAR
FORMULA BAR
RIBBON
FILTER | SHORTING AND MANY MORE…
Module-2 Information (6)
ISBLANK
ISNUMBER
ISTEXT
ISONTEXT
ISODD
ISEVEN
Module-3 Text (15)
CONCATENATE
EXACT
LEN
FIND
LEFT
RIGHT
LOWER
UPPER
PROPER
REPLACE
SEARCH
TRIM
SUBSTITUTE
MID
TEXT
Module-4 Date & Time (10)
DATE
DAYS360
EDATE
EMONTH
MONTH
TODAY
TIME DIFF CAL
HOURS, MINUTE&SECOND
SHORTCUT
NETWORKDAY
Module-5 Statistical (17)
COUNT
COUNTA
COUNTBLANK
COUNTIF
COUNTIFS
AVERAGE
AVERAGEIFS
SUM
SUMIF
SUMIFS
DSUM
LARGE
MAX
SMALL
MIN
SUBTOTAL
RANK
Module-6 Logical (3)
Module-7 Lookup & References (6)
VLOOKUP
HLOOKUP
INDEX
MATCH
CHOOSE
DGET
Module-8 Conditional Formatting
HIGHLIGHT CELL RULES
TOP/BOTTOM RULES
DATA BARS & COLORS SCALES & ICON SET
CONDITION FORMATTING WITH FORMULA
Module-9 Data Validation
DATA VALIDATION
DATA VALIDATION CUSTOM
UNIQUE VALUE
DUPLICATE
Module-10 Pivot Table
INTRODUCTION OF PIVOT TABLE
CREATING A PIVOT TABLE IN EXCEL
FORMATTING THE PIVOT TABLE
GROUPING DATA IN AN EXCEL PIVOT TABLE
FIELD CALCULATE IN PIVOT TABLE
PIVOT CHARTS
Module-11 Excel Shortcuts
Other Information:
Daily Batch/Sunday Batch
Duration 5-6 Sundays (each Sunday 2 hours Class)
ISO 9001:2015 Certificate
Practice Sheet
Revison Class facilities
Lifetime Support for Excel Query
Click here for New Labour Code Training Brochure | Web-based Training | Corporate Training
Click here for Advance Excel Training | Web-based Training | Corporate Training
Participants feedback
HR Ignite is one of the best institute for learning about all concepts related to HR.

was provides some knowledge about how to use Excel formulas in to today HR activities which was definately useful for all.

Ms. Sayali Shashikant Bhalerao
Location- Pune
Got good knowledge abt excel.The HR Ignite is doing good n very helpful to HR professionals.

Trainer 's teaching method is excellent.

Ms. Sadhu Falguniben Gauridas
Location: Ahmedabad
The institute which provides neccessary knowledge which is required for a HR person & teaching is very systematic.

Very polite , intelligent person & provides accurate knowledge step by step.

Mr. Shaikh Mohammad al abrar Aghajan
Location: Pune

Session was really effective .Arrange time to time webinar meet and also request to share usefule notes to the participants.This will help us.

Trainer is really awesome and practical.

Ms. Sakshi
Location: Mumbai
.
Inquiry Form:
For more Details Call | WhatsApp – 9714533858
HR Ignite Services:-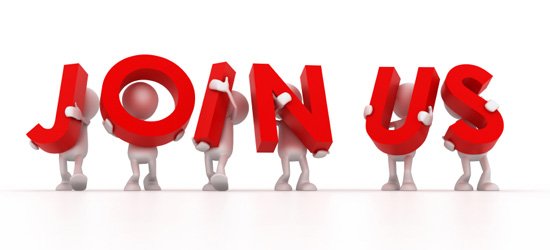 Click on the link to Join Our WhatsApp Groups for HR updates & HR Jobs:
-The Moment you think you are out of Resources; you still have one thing, Will to Win.Ignite it