Update Your Labour law knowledge, Be safe and enhance your knowledge in Just Rs.999/- (existing participants will get Rs. 100/- cashback)
One more time POSH Batch on Participants Demand.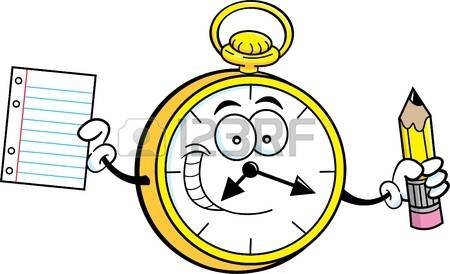 Save The Date: 7th, 14th, 21st Feb 2021 (3 Sundays) Time: 3.00 PM to 5.00 PM
We will cover the below points:
The history of legislation
An object of the act
Applicability of the act
Preamble of act
What is a workplace
Forms of Workplace Sexual Harassment
Definition
Complain committee
Complaint
Conciliation
Inquiry into the complaint
Inquiry Report
Punishment for false complaint and false evidence
Appeal
Penalty
The Statutory liability of the employer
Miscellaneous
Posh Rule 2013
Annual Report
A provision in another Act
Leading case studies
Indian penal code and cyber law  provision regarding sexual Harassment
will Discuss on Analysis:
Which form sexual Harshment
Sexual Harassment gesture
unwelcome gesture
When Court clarified that not all physical forms of contact from a man towards a woman can be construed as sexual harassment
When Court clarified that a verbal statement from a man towards a woman with a negative undertone alone cannot suffice as a complaint of sexual harassment.
When the Court stated that sexual harassment at the workplace can also mean a hostile and oppressive work environment for a woman employee when power and authority from a male member of the organization are being used to force her to accompany him on his outstation travels and late-night meetings
When the Court clarified that a Committee can initiate an investigation on the basis of a complaint forwarded/received by other sources of authority as long as the Complainant agrees to take the matter forward with them
When the Court clarified that a Committee must not halt or end its investigation if the Complainant chooses to initiate parallel proceedings with any other forum for redressal.
When the Court provided further clarity on the qualification of the External Member of a Committee and the qualifications of the internal members from the organization
When the Court provided clarity on maintaining the impartial and unbiased investigation approach during the proceedings. It further stated that individual members of the Committee investigating certain matters
Action on a false complaint
Investigation procedure. By internal complaint committee
Registration Process:
do google pay or Paytm (999/-) on 9714533858( Mr. Rakesh Parmar)
Once you done payment, share the payment screenshot on 9714533858 (Mr. Rakesh Parmar)
Once received your payment, we will give you a confirmation and further information related to the certification course on PoSH.
After completion of the certification programme we will provide you E- Certificate within working 15 days.
About The Trainer:
Name: Mr. Shivam Jha
Graduation – Delhi University
experience in handling regarding legal research of labour law
Executive Company Secretary- Institute of Company Secretaries of India
Did legal research training under supreme court advocate Mr. Prashant Bhushan
Labour law Trainer at HR Ignite
Call | WhatsApp for more Information: 9714533858
Very soon we will start the labor law code 2020 batch, once it's applied. Existing participants get upto a 20% Discount in the labor code course.
Participants feedback on last Certification Programme
I always found HR ignite informative.

Webinar on Labour Law with case studies was quite interesting and informative by Shivam sir. I knew many things which I was not knowing. Looking forward to attend more such legal informative webinars.

Dharati Trivedi
Location- Dehradun
Excellent, faculty is having broad information about the subject

Awesome teaching style, full of subject knowledge

Pankaj Kumar
Location- Gandhinagar
This is the 1st time I here's abt HR ignite through social media. This kind of knowledge sharing session will be helpful to many of them.

Velmurugan Arumugam
Location- Chennai
Very fruitful session in a nominal charge. My request is to arrange such sessions atleast twice in a month with only 2 hours time limit. Thanks to the Institute

Nice explanation with examples. According to me the doubts clearing session should be at last. The doubts should be typed in the chat box so that it can be cleared at end of the session. Last but not the least it's a brain stroming session. Thanks to Shivam sir to share such a fruitful knowledge.

Sanjay Kumar Yadav
Location- Vapi (Gujarat)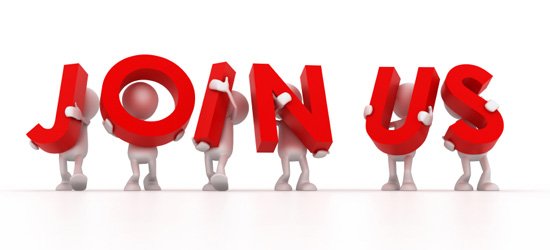 Join the below links to get free labor law updates & HR Jobs:
Inquiry Form
#EPF #HR Ignite advance excel training applicability Apprentice Act best hr training code on industrial relations code on occupational safety code on OSHW code on social security code on wages core hr training corporate training epfo epf update esi esic hr HR Certification course hr course HR Executive hr generalist practical training hr generalist training hrignite hr ignite hr ignite services hr jobs hr manager hr practical training HR training hr update HR Webinar HR whatsapp group industrial relations labor law training labour code training labour law training labour law update maternity benefit new labour code training payment of wages POSH Act registration Sexual harassment of women at workplace whatsapp group